Chief Executive Officer
Queenie Choo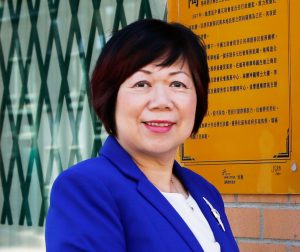 As CEO for one of the largest non-profit social service organizations in Canada, Queenie leads innovative programs in the areas of newcomer settlement, English-language training, employment and entrepreneurship, family, youth, community development, affordable housing, and seniors care. Known for her passion for diversity and inclusion, Queenie was chosen to lead S.U.C.C.E.S.S. in 2012 as Chief Executive Officer, where she blends a rigorous and results-oriented approach with a genuine sensitivity to people.
Prior to her tenure at S.U.C.C.E.S.S., Queenie held many senior leadership positions in Alberta. She was appointed to create and manage the first culturally based continuum of care for seniors in Edmonton. In 2010, she became the Executive Director for Alberta Health Services, responsible for redesigning the province's home and community care.
In recognition of her experience, and for her passion of promoting diversity and inclusion, Queenie has been appointed to many governance committees and policy development councils. These include the Canadian Armed Forces' Joint Task Force Pacific Advisory Council on Diversity; Honourary Governor Council with Vancouver Foundation; Regional Economic Prosperity Management Board for the Metro Vancouver Regional District; the OMNI (TV) Pacific Advisory Council; and the Premier's Chinese-Canadian Community Advisory Committee. In 2020, Queenie was appointed by BC Premier John Horgan to serve on the Provincial Economic Recovery Task Force, whose mission is to assure that the economic response to COVID-19 is effective and responsive to the needs of British Columbians.
Queenie immigrated to Canada in 1980 and completed her Master's Degree in Nursing at the University of Alberta. In 2006. Queenie was honoured with the Excellence in Nursing Administration Award. She is also a recipient of the Queen Elizabeth II Diamond Jubilee Medal and the RBC Top 25 Canadian Immigrants Award. In 2016, recognized by BC Business as one of the province's 35 most influential women. In 2018, Queenie was lauded on the "Power 50" list by Vancouver Magazine. In addition, Queenie was appointed by the Minister of National Defence as an Honorary Naval Captain of the Royal Canadian Navy.
Chief Financial Officer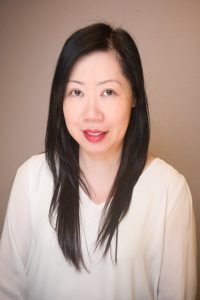 Cynthia Chow
Cynthia leads, manages, and performs all aspects of finance and accounting. She is responsible for constructing and implementing reliable systems for financial operations and control, ensuring that policies, procedures and practices comply with those set by the regulatory bodies and external auditors, as well as enhancing and implementing financial and accounting systems, processes, tools, and controls.
Director of Community Real Estate and Asset Management
Ahmed Omran
Ahmed oversees the operations and maintenance of S.U.C.C.E.S.S.'s affordable housing portfolio and is also responsible for increasing the portfolio through partnerships with all levels of government and the private sector. Ahmed also oversees real estate services, capital planning, asset management, and commercial insurance for all office locations.
Director of Integrated Services for Newcomers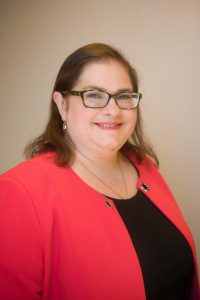 Ryan Drew
Ryan leads all social service programs of S.U.C.C.E.S.S. She ensures programs are aligned to the overall strategic priorities of the agency. Ryan also supports operations by providing financial and risk management, implementing best practices in service delivery, and fostering leadership development.
Director of People and Technology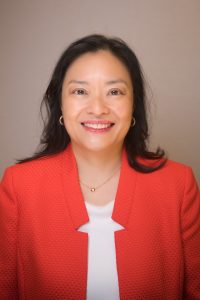 Diane Hong
Diane provides leadership for shaping the direction and building the capacity of S.U.C.C.E.S.S.'s Human Resources and Information Technology strategies for the organization. She is responsible for ensuring the alignment of all aspects of HR and IT programs and services with supporting operations, risk management, policies and procedures, and best practices.
Director, Strategic Communications and Partnerships
Elaine O'Connor
Elaine manages corporate communications and public affairs at S.U.C.C.E.S.S. She works with her team to direct stakeholder engagement and community advocacy, oversee brand and digital content strategies, build fruitful relationships with our partners, and showcase our organization, people and successes.
Executive Director of Health Services for Seniors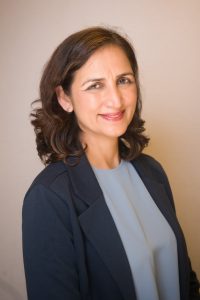 Sinder Kaur
Sinder directs and manages health care programs for seniors at S.U.C.C.E.S.S. Multi-Level Care Society. She is responsible for operational and capital improvement plans, operating budgets, quality improvement as well as service utilization for all programs in alignment with the strategic directions of S.U.C.C.E.S.S.
Senior Manager, S.U.C.C.E.S.S. Foundation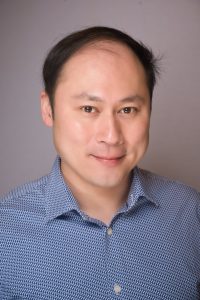 Harry Lee
Harry oversees the operation of fundraising activities at S.U.C.C.E.S.S. Foundation to support S.U.C.C.E.S.S. programs that require funding. Along with his team, he manages donor relations and fosters new opportunities for fund development beyond the current community. He leads key fundraisers such as the annual Bridge to S.U.C.C.E.S.S. Gala, Walk with the Dragon, and Charity Golf Tournament.