The Tri-Cities Local Immigration Partnership would like to cordially invite you to participate in this year's virtual community forum. The Tri-Cities is home to diverse residents, many of whom you serve. We would love to invite you to participate in discussions on how we, as a community can strengthen our values of diversity, equity and inclusion.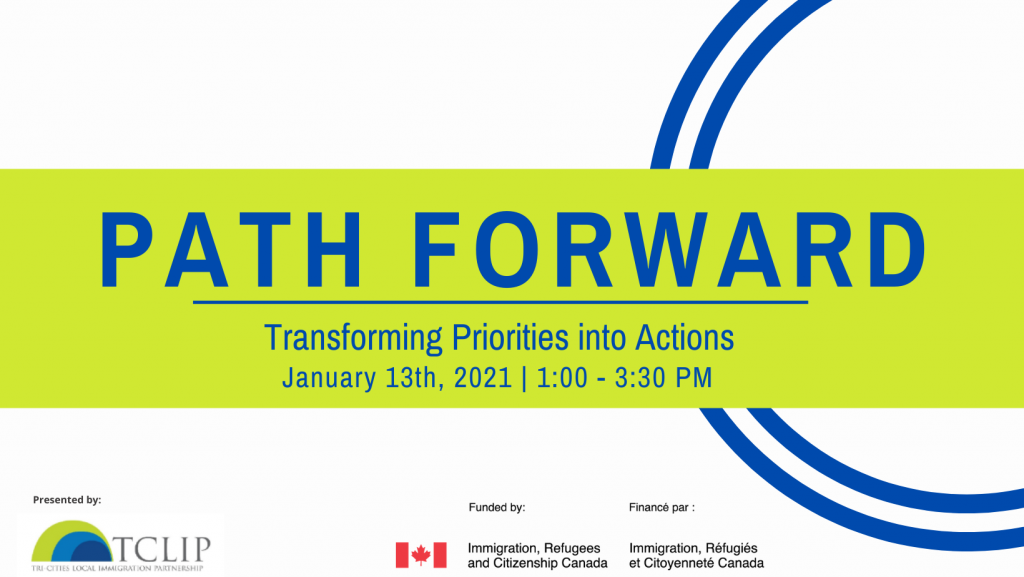 Path Forward: Transforming Priorities into Actions
January 13, 2021 | 1:00 – 3:30 PM
This community forum will share research findings on immigrant inclusion priorities for the Tri-Cities, and will engage you in discussions on actions that lead to meaningful change.
Registration is now open at https://path-forward-tclip.eventbrite.com/
We look forward to seeing you on January 13th. The event will take place via Zoom and the meeting details will be sent to you closer to the date.