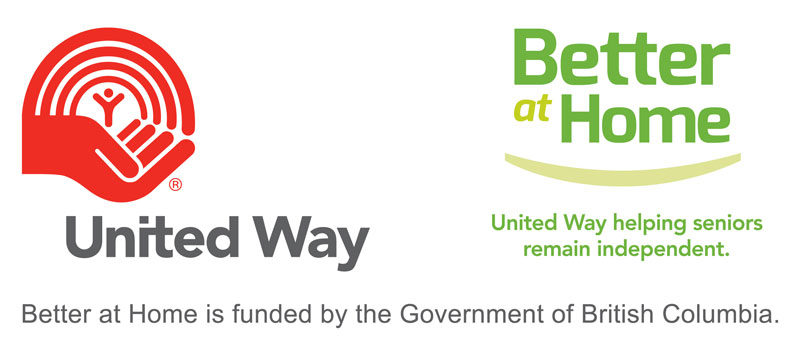 Better at Home is designed to help seniors continue to live independently in their own homes and remain connected to their community. It is funded by the BC Government and managed by the United Way.
S.U.C.C.E.S.S. is the lead agency for the Better at Home program in the community of Hastings-Sunrise, located in the north-eastern corner of Vancouver.
Hastings-Sunrise Better at Home helps seniors with simple non-medical, day-to-day tasks so they can maintain their independence.
Services:
Light Housekeeping
Transportation to appointments
Friendly Visits
Weekly grocery shopping trips every Friday
Eligibility
Those interested must be 60 years-old or above, and reside in the community of Hastings – Sunrise within the following boundaries:
Nanaimo St. east to Boundary Rd.
East Broadway north to the Burrard Inlet (Wall St.)